Microsoft HoloLens-You Can Create Your Desired World

Technology is now set to change our lives, it is now giving us the opportunity to create our desired life.
One example of this transformation is Virtual Reality, where you can enter into the virtual world.
The concept of Augmented Reality allows us to create our desired virtual world into the real world. One next step in this Augmented Reality is Microsoft's HoloLens .i.e. mixed reality.
What is Microsoft HoloLens?
It is Mixed Reality enables you to create your desired world in this real world.

You can mix with surrounding and customize your surrounding as per your desire.

It is Holographic computer enables you to experience the digital world in this real world.
What is Hologram?
They behave just similar to the physical object and they interact with the environment and with each other.
What are Holographic Objects?
These are not- touchable, zero mass objects, having property to interact with the surrounding.

It can be operated by the gesture, voice.
What is the difference between Virtual Reality and Augmented Reality?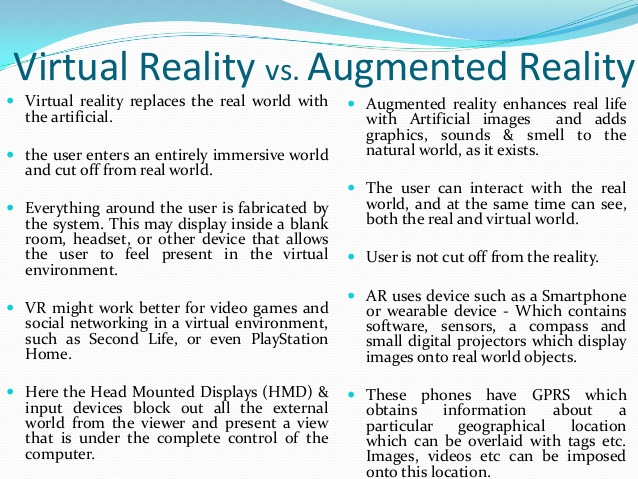 Virtual Reality
Your physical world is completely replaced by the virtual content (animated video or recorded video).

You are completely moved out of this real world and you are experiencing the virtual world.

Examples: HTC Vive, Sony VR, Google Cardboard—Uses mobile phone to explore VR, Oculus Rift.

Used mostly in playing games.
Augmented Reality
Combination of the virtual and real world.

You are not moved out of the real world but you can create your desired world in this real world.

Example: HoloLens
How HoloLens works?
Semitransparent holographic lens
Helps to generate multi-dimensional different colored holograms.

This Microsoft HoloLens will inject virtual elements into your vision.
Sensor fusion
Helps to gather information about your surrounding and understand physical space around you.
Processes all the information coming from sensors, including depth sensor and head tracking camera.

Allows the HoloLens to understand the gesture and gaze while mapping the world around you.
Optical System
Works along with advanced sensors.

According to Microsoft

, "The main key to holographic experience is holograms that are light point high .i.e. they have high holographic density and are pinned or anchored to the world around you. The more radiant and light point they are, the brighter and richer the hologram becomes.
Specifications

Processors
Intel 32 bit architecture

Custom built HPU 1.0.
Power
Battery life—2-3 hours of active use.

Use up to 2weeks of standby time.

No fans are required for cooling.
Memory
Flash Memory—64GB

RAM—2 GB

Dedicated Video Memory—114MB

Shared system memory—950GB
OS and APPS
Weight
Optics
Holographic resolution—2.3M total light points.

Holographic density > 2.5kradiants.
Sensors
4 Environmental understanding cameras.

1 Depth camera.

Mixed reality capture

4 Microphones

1 Ambient light sensor
Human understanding
Spatial sounding

Gaze traveling

Gesture input

Voice support
Input or output connected
Built-in speaker

Audio 3.5mm jack

Volume up/down

Brightness up/down

Power button

Wifi 802.11ac

Micro USB 2.0
Features
Spatial Mapping
It is like 3D mapping room where you can map your desired thing using the special camera.
HoloStudio
3D content builder.

Powerful tool to create an object in just minute.
How to select and drag desired holograms?
Gaze—To move cursor you can, to select hologram.

Air tap—To select hologram.

Voice commands—By voice commands, we can select desired holograms.

Bloom gesture
Advantages of Microsoft HoloLens
No wire, no external camera, no phone required to connect, no PC required to connect.
Drawbacks of Microsoft HoloLens
Field of vision is small.
Application
HoloLens let us create our desire and explore new things
A user can change the design of holograms as per his desire.

A user can also interact with holograms to learn new things.

It helps to take a better decision and work more efficiently.
Makes your world as canvas
You can customize your room surrounding with holograms.

As per your desire, you can place the holograms.
Creates natural way of interacting with apps
You can interact with holograms using voice and you can also interact with apps using voice control.
Perception of teaching and learning will change
By visually seeing complex thing helps to understand better than telling.
Microsoft collaborated with Volvo
With HoloLens technology, the customer can view different color option for choosing car and he can see the safety in action.
Helps for medical students to understand more effectively
To explore human anatomy, muscles, skeleton.
Helps for Architect and Civil students
They can build their 3D models and they can show to their costumer more effectively.
Apps
We can access many apps with HoloLens

Skype, Holo studio, windows 10 universal apps like office apps, outlook, new photo apps work with Hologram.
Games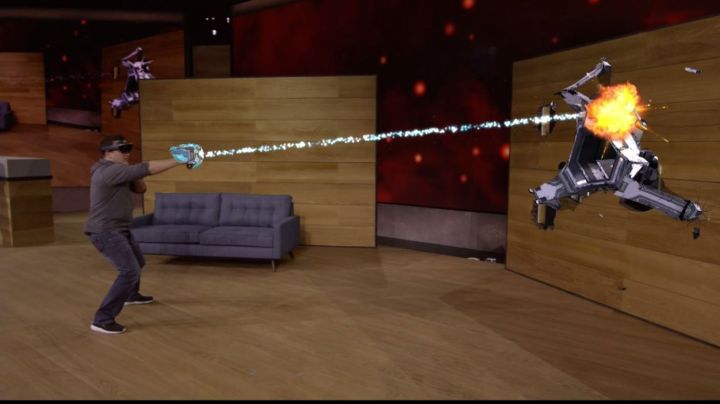 The following are the games built in HoloLens
Minecraft, Project X-ray, Space blaster, Action gram, Fragments, Young Conker, Robo Raid.

These games have the feature of interacting with you and your surrounding.
NASA collaborated with Microsoft
To virtually visualize mars and experience its experience in the earth.
You can watch movies
Hear you are not only watching movies, you have actually become the part of it.

You can connect with your desired character.
Galaxy Explorer Project

Helps for students to get the better understanding of complex concepts like the solar system.
How much will it cost?
Microsoft launched its first generation HoloLens only for developers, top tech bloggers, reviewers. For development edition, it costs $3000, in Indian price nearly 2lacks.
Conclusion
It's time to create our desired world with technology. Let's change the world what we see, then we can change the world.
See your world in a new way with game changer—Microsoft HoloLens.
YOU MIGHT LIKE THIS