Top 10 Biggest Indian Start-Up Failures | Learned Lessons
Startups have been increasing every part of the world now. Starting up a new business, working on it and closing has become the natural tendency of every startup nowadays.Even though Government of India is giving an opportunity to build new startups, the failure rate is increasing is year by year. This blog gives you Top 10 Biggest Indian Start-up Failures And Learned Lessons.
Some of the analysis is given below,
Research states that every 3 out of 5 startups fail.

According to IBM and Oxford study, "90% of Indian startups fail within first 5 years".
Important note for the reader,
These stories were not to show the risk of entrepreneurship. The main reason for writing this blog is to give the reasons– why many startups have been failed?, How to overcome these common problems faced by many entrepreneurs?.
According to me, these failed startup entrepreneurs are considered as more experienced, successful than a normal man, who is dreaming to start his own business.
From lots of research, we are giving you the top 10 Indian start-up failures that come up with different idea,

Started year: 2010
Shut down year: August 19, 2016
Category: Online Classified Website (You can search what you desired).
Principle Investor: Astro Holdings
Overview: This company shutdown is one of the iconic shutdowns of 2016. Even though they come up with a new idea of an online grocery shop, Akmebazar in 2012, they could not survive.
Reasons for Shutdown:
Mismanagement of venture funds.

According to some experts, they provided more discounts on online grocery shop which results in the unsustainable business model.

They focused more on advertising than customer satisfaction.

Lack of focus— They have not focused on a particular segment. As they started e-commerce, furniture, classified sector, they have not become a leader in any one of these.

Weak Technology.
Loss: $300million
Effect of Shutdown: This shutdown results in unemployment of more than 4000 employees.

Started year: November 2014
Shut down year: April 2016
Category: Hyperlocal grocery delivery platform
Principle Investors: Sequoia Capital, SAIF Partners, Snapdeal, and others.
Overview: Gurgaon based PapperTap is the biggest failure startup of 2016.
 Reasons for Shutdown:
They acquired 20,000 daily orders within one year, this results in the inability to maintain rapid expansion of the operation.

They spent more money on logistics and other services, which results in the uncontrolled marketing budget.

The concept of giving discounts and maintaining customer loyalty again results in loss of huge amount of money.

Website crashes, technical issues.

Started year: August 2014
Shut down year: May 2016
Category: Food ordering app.
Principle Investors: Sequoia Capital, Nexus Venture Partners, and Matrix Partners.
Funding: $25mil
Overview: This food ordering app started its service in 11 cities including Bengaluru, Chennai, Pune, Hyderabad, Delhi, Mumbai.
Reasons for Shutdown:
By discounting more costumers come back but they did not retain loyalty.

They faced the problem of huge delivery.

Huge loose and continuous decline in revenues.

Overhiring of employers results in weakening of founder and employee relationship.

They also started app through which customer can choose desired food from the desired hotel but it becomes flop idea.

Started year: 2012
Shut down year: May 2016
Category: Apparel, footwear, fashion-oriented e-commerce business.
Principle Investors: Helion Venture Partners and Lightspeed Venture Partners.
Funding: $4million
Reasons for Shutdown:
Increased competition in fashion niche results in failure.

lack of funding and too many copycats.
5) Frankly.me

Started year: 2014
Shut down year: February 2016
Category: Video microblogging portal.
Principle Investors: Matrix Partners
Funding: $600k
Overview: It is considered as  India's first video-based social network. It helps to connect the celebrities with fans. This website embedded with tools that helps the user to create and post videos.
Reasons for Shutdown:
Failed to capture the market.
6) AUTOnCAB

Started year: March 2014
Shut down year: 2016
Category: Auto hailing mobile application
Principle Investor: US-based Man Ventures
Funding: $1million
Overview: This Delhi based startup come up with a good idea to mix up traditional techniques with modern technology to solve the day to day problem. It helps to keep our transport easier, smoother and happier.
Reasons for Shutdown:
Unbeatable completion from Uber and Ola, who are heavily funded.

Lack of funding.

Funding: $7million
Category: Used car marketplace.
Overview: GoZoomo comes up with an idea of solving lack of trust in Indian car used marketplace.
As they did not open the marketplace, instead they help to check the working condition of the car by inspecting through 150+ point checklist.
8) ZuperMeal
Shutdown year: May 2015
Category: Home delivery food venture, helps to order food by nearby hotels.
Principle Investors: Well know Chef Sanjeev Kapoor.
Funding: $2million
Overview: Used for professional chefs to promote their signature dishes. It allows the user to search best chefs.
9) Buildzar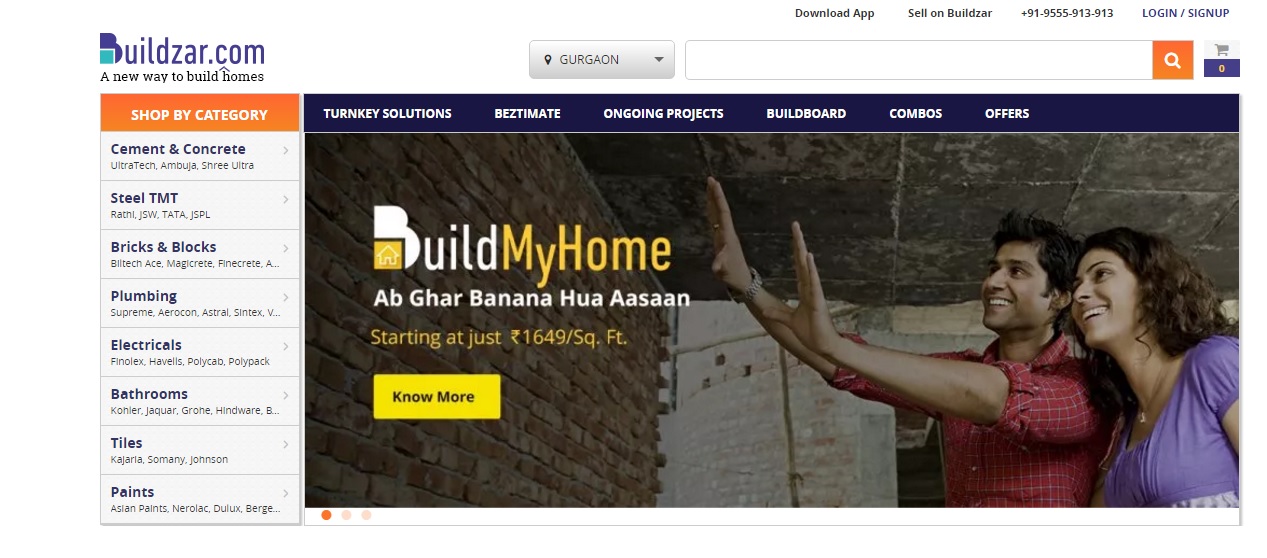 Category: E-Commerce marketplace for construction materials.
Principle Investors: Puneet Dalmia, MD of Dalmia Bharat.
Funding: $4million
Reasons for Shutdown
In the field of Real estate, money will be flow without taxes. This E-Commerce field could not live in that environment.
10) Dorminto
Category: Home delivery laundry service.
Reasons for Shutdown:
As every neighborhood have laundry, this online laundry service could not able to beat this cost and convenience.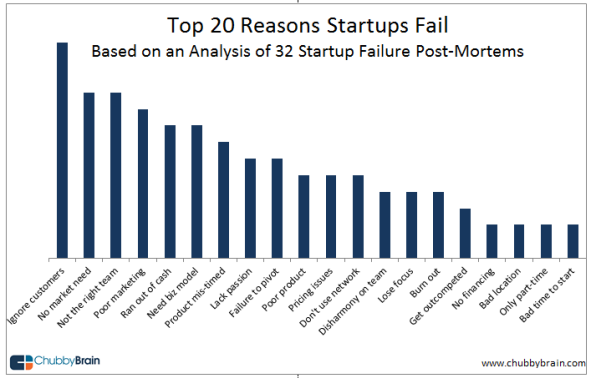 Lack of incubation center that trains the students about entrepreneurship.

There are no proper policies by the government for taxation.

Lack of support from the mentor and other channels.

Finding right team member is difficult.

Huge competition in every sector.

Improper use of Technology.

Following the same concept of e-commerce without having any new features.

Lack of focus.

Lack of motivation, commitment, passion.

Taking advice from wrong people.
Some of the other Indian start-up failures by category
Logistic—Bigbasket
Educational sites—iPof
Online Food Supply—Zupermeal, Biteclub, Zeppery, Itiffin
Conclusion
The highest number of failures were in logistics, e-commerce and food technology. The most common reasons are not understanding the market value and need, funding problem, improper business management.
The Entrepreneur is not the one who quits after failing, he learns from that failure and again starts a new company, succeed in it.
Failure and success is the part of life but learning from failure is the key to success.
Follow your passion. Follow your heart.Be an entrepreneur.
"NEVER forget what you are. The rest of the WORLD will not. Wear it as armor and it can never be used to HURT you".
-Tyrion Lannister.
YOU MIGHT LIKE THIS
What Is Dark Web, Deep Web, Surface Web?
HYPERLOOP-THE FIFTH MODE OF TRANSPORTATION
WHY IS KOTLIN  THE EASIEST ANDROID DEVELOPMENT LANGUAGE?
HOLOLENS-YOU CAN CREATE YOUR DESIRED WORLD
WHY IS SOCIAL MEDIA MARKETING  IN BUZZ?
HOW INTERNET WORKS? WHO OWNS IT?