Android now supports the Kotlin programming language
When you want to develop an android application, the only programming language that comes to your mind is JAVA.
Yes, it is fact that majority of Android apps are developed using JAVA.
But, JAVA has now become the oldest programming language.
Yes you know, it has got a history of 22years.
Off course, developers have become well versed with the language. But we can't disclaim that JAVA being old has its own disadvantage from the programming point of view.
This led to the invention of new Android development programming language, Kotlin.
Now I will clear all your questions appearing in your mind about Kotlin
1.WHAT IS KOTLIN?
KOTLIN is a statically typed programming language that runs on the Java Virtual Machine and also can be compiled to JavaScript source code or uses the LLVM compiler infrastructure.
So, What is statically typed programming language?
JAVA, C, C++, Kotlin are the examples of the statically typed languages, where variables need not be defined before they are used.
2.WHAT ARE THE FEATURES OF KOTLIN?
Avoids the null pointer exception

It has Data classes, which helps to automatically generate boilerplates like equals, hashcode, toString.

Lean syntax and concise.
3.WHAT ARE THE REASONS TO USE KOTLIN?
Kotlin compiles to JVM bytecode or JavaScript.

Kotlin programs use all existing Java Frameworks and Libraries.

Kotlin can be learned easily.

Kotlin is Open Source.

Automatic conversion of Java to Kotlin.

Kotlin's null-safety is great.

Kotlin requires less code to write.

Fewer crashes occur on Kotlin.

Kotlin comes with Java code interoperability.

Kotlin uses fewer Classes and of course fewer lines of Code.

Kotlin comes with nice features like map reduce.
4.HOW TO SET UP KOTLIN?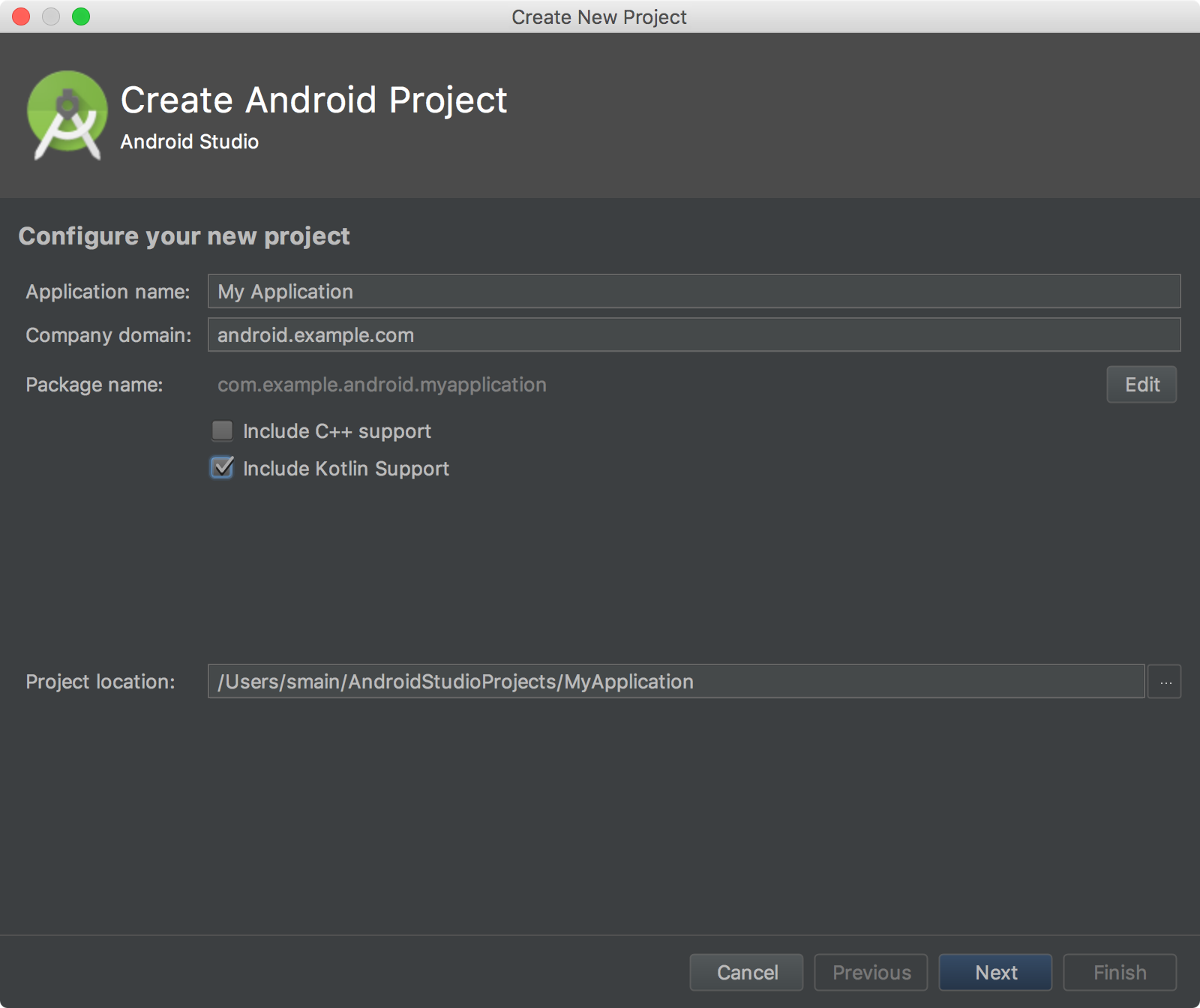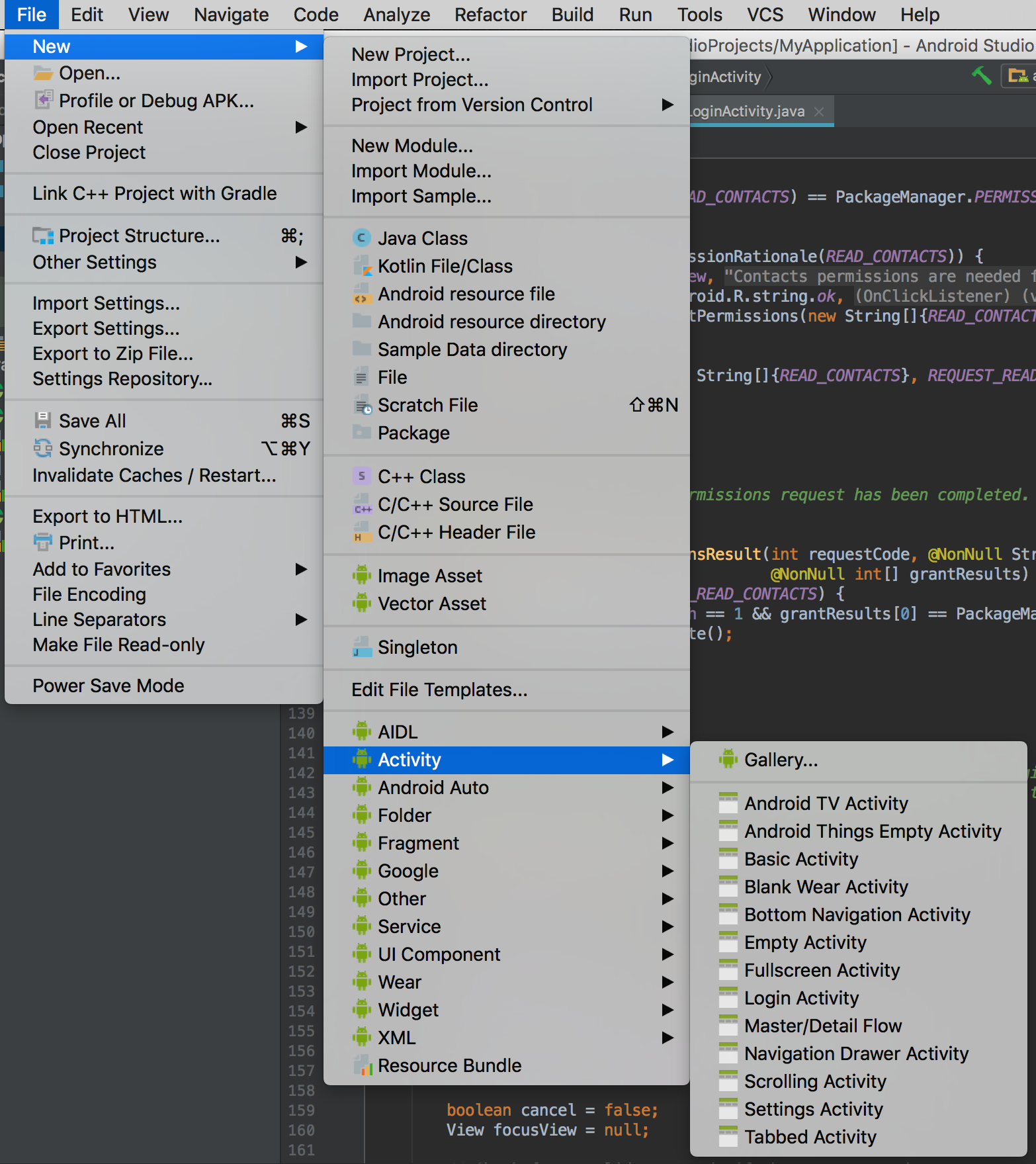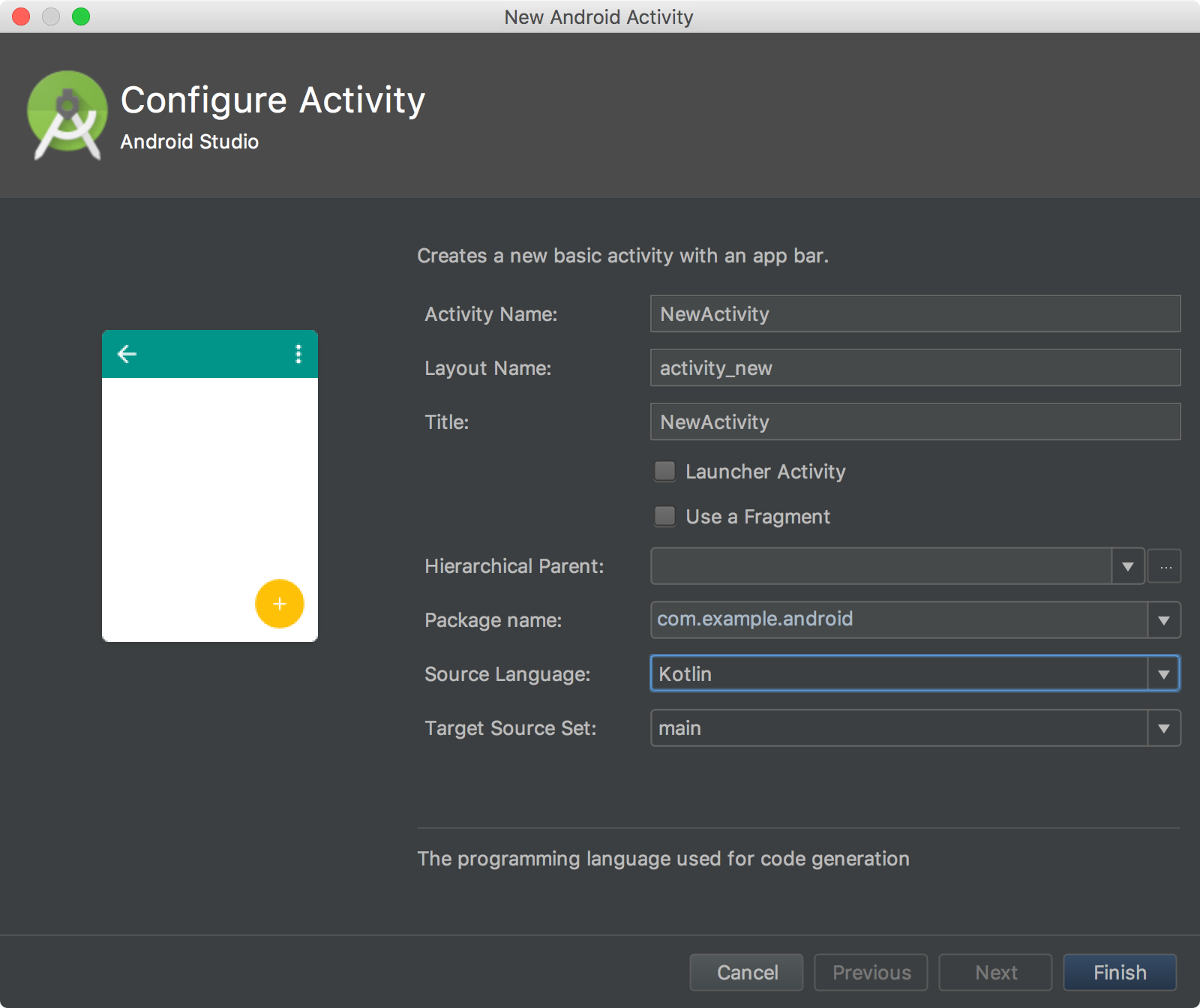 5.WHAT ARE THE DISADVANTAGES OF KOTLIN?
No programming language is perfect, so although Kotlin has lots to offer Android developers, there are some drawbacks you'll need to keep in mind:
Extra Runtime Size
The Kotlin Standard Library and runtime will increase the size of your .apk. While this only equates to around 800KB, if your application is already on the large side then that extra 800KB may tip it over the edge and make users think twice before downloading your app.
6.KOTLIN V/S JAVA
Kotlin has type interference, so stating that "name" is of the type "String" isn't needed. Just use "val".

This also makes this variable immutable. If you want to change the "name" variable you should use "var". This way Kotlin makes you think up front when writing code, about your variables/fields etc.

To create a new instance the "new" keyword isn't needed.

Kotlin and Java are interoperable. Kotlin is using the Java class Person without any issues.

The getters and setters from Java code will automatically become properties, meaning "getName()" isn't available in Kotlin, but the property "name" of Person is.
7.Top companies using Kotlin.
1. Pinterest                                                              
2. Gradle
3. Evernote
4. Uber
5. Corda
6. Coursera
7. Pivotal
CONCLUSION
This fabulous programming language giving hope that it can take the android app development to one step ahead.
The main disadvantage of this language is its young age. It is the correct time for every android app developer to use Kotlin.
Sources you can use to learn more about Kotlin
TOP 10 BIGGEST INDIAN START UP FAILURES AND LEARNED LESSONS
HYPERLOOP-THE FIFTH MODE OF TRANSPORTATION
WHY IS KOTLIN THE EASIEST ANDROID DEVELOPMENT LANGUAGE?
HOLOLENS-YOU CAN CREATE YOUR DESIRED WORLD
WHY IS SOCIAL MEDIA MARKETING IN BUZZ?
HOW INTERNET WORKS? WHO OWNS IT?